One thing that you can count on is that your guests will always remember the food at your wedding. Great food is one of the reasons people attend weddings. No one will even remember how the invitation cards looked like, but something they will never forget is tasty and exciting food. So unique wedding catering ideas are a must.
You want to make your day memorable and exciting. This involves incorporating unique, catering ideas. You can still be able to provide out of the ordinary wedding food and drinks to your guests, without having to break a bank. To be able to wow your wedding guests, you should talk to catering pros who usually have a ton of ideas, from unique presentation ideas to creative food twists.
Unique Wedding Catering Ideas
Note that you don't have to pick the most expensive food for you to impress your guests. It is good to talk with the caterers about your budget so that they know what food and drinks to incorporate, and what not to. Below are some of the unique wedding catering ideas you could borrow.
DIY Experience
Something that gets guests excited nowadays is the DIY experience. To make thing a little exciting, you may consider having an oyster bar such that the guests pick their oysters fresh from the sea, and then request to have it prepared in their preference. Besides, you could also set cupcake decorating tables for your guests where they can add a variety of toppings on their cupcakes.
Some of the toppings you could provide include fresh cherries or even something as simple as candies. You could also set an open bar to allow your guests order for some cocktail or a cold beer. Such experiences will always remain close to their hearts. If your guests are big on beer, consider offering craft beers, and choose those that will go well with the appetizers.
Show Cooking
Can you imagine how entertaining it would be seeing some sushi being prepared in front of you? Why not incorporate this idea in your wedding. It doesn't have to be complicated. It could be something as simple as preparing some popcorn or crepes in front of your guests. Also, you could consider having a stand at the wedding filled with different kinds of cookies. See a cookie artisan and plan something exciting for your wedding. Such simple acts entertain the guests and make them excited about the event. You should consider cooking shows if you want to entertain your guests in a different way.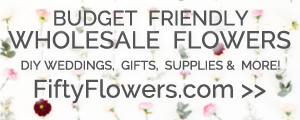 Food Trucks
You can also choose to give your guests a variety of food options to select, from by hiring food trucks. They are a great idea because they offer many cuisine options such as fried chicken, hot dogs, ice cream, biscuits, and even tacos! These make the guests very delighted and awake since they have something to look forward to. Besides, food trucks help you save on costs while at the same time giving your guests an exciting experience.
The above unique catering ideas will bring an edge to your wedding, making your guests happy. If you want to amaze your guests with unique wedding catering ideas, consider hiring food trucks, providing a DIY experience, or cooking shows. You won't regret it.